News | Ambelt® "builds bridges"
"Building Bridges" is a platform for social projects in and around Braunschweig, Germany. For the first time, this year, Ambelt® participated in a come-together of its employees and an organisation that is in need of time, material and workforce for the realization of a project. The "Diakonie Kästorf" is a facility for welfare and social work in Wolfsburg where people with mental disorders and their attachment figures have room to meet, talk and participate in social activities and groups.
The Quaddro Group GmbH gave a donation for the material as well as valuable work time of Marko, Lutz and Miriam to the "Diakonie Kästorf". We realized together with the caregivers and the beneficiaries of the welfare center the installation of two raised beds for flowers and vegetables as well as three garden seats made of pallets to make it a little more comfortable and pleasant for the users of the facility.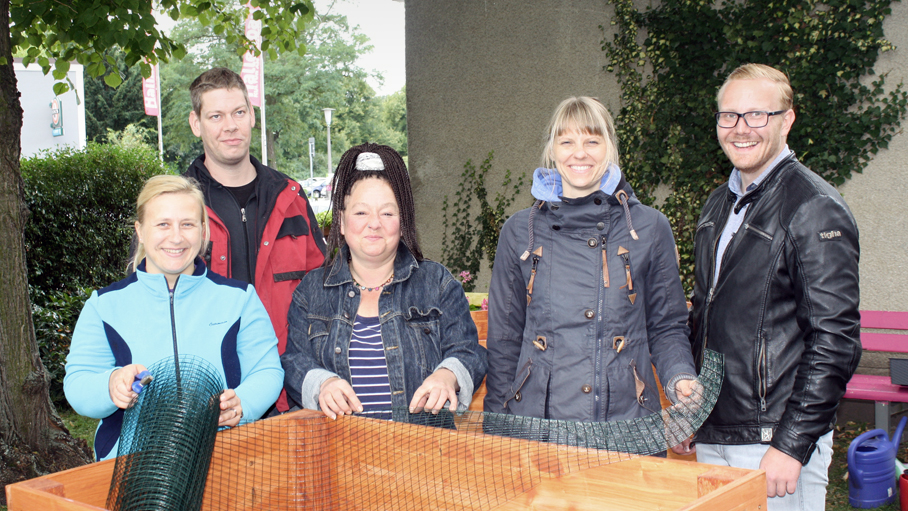 14.09.2017