Company | Sustainability
Ambelt® focuses on cleanness
Each employee makes an effort to act responsibly and to find creative solutions contributing to improve environmental standards.
2013 the container project has started. Ambelt® guarantees environmentally friendly disposal and recycling of material remains and used conveyor belts which are picked-up upon customer's request.
Ambelt® focuses on climate neutral dispatch
Since 2014 Ambelt uses the climate-neutral service of the Deutsche Post for its mail-activities. Furthermore, the company operates most of its mailings by electronical media if favored by our customers to best use the technical capabilities and save resources.
Ambelt focuses on social commitment
Ambelt® regularly supports charitable institutions and social projects where we consider it important to donate nationally as well as internationally. A small excursion on the activities of the past years:
Kleingärtnerverein "Mastbruch" e.V. in Brunswick (2014)
In 1917, close to the end of the First World War, approx. 400 tenants started gardening on the premises at the Brodweg which by then belonged to the Abbey of Riddagshausen.
Ambelt® and its employees helped out actively and with donations for the garden party in summer of 2014. The returns were invested in the dismantling of the old and installation of the new playground on the premises.
Die Weggefährten, Braunschweig (2013)
Die Weggefährten, founded in 2002, are a parents' initiative supporting children suffering from cancer who are treated in the Klinikfür Kinder- und Jugendmedizin of the Städtische Klinikum Braunschweig. It is essential for Ambelt® having a strong bound to Brunswick and surroundings, therefore the company is very content to contribute to "die Weggefährten".
Soziale Hilfeverband Strausberg e.V., Brandenburg
The nonprofit association Soziale Hilfeverband Strausberg e.V (SHS e.V.) has supported socially deprived families since 1991. One of their programs includes educational activities that aid adolescents in eventually starting a professional career. In addition, the association supports families with handicapped children and teenagers through one-to-one care and by offering avariety of leisure activities.
Montfort Youth Centre (MYC) in Malaysia (2010+2011)
Thailand, Indonesia and Malaysia produce and distribute more than three quarters of the world's supply of rubber. The entire supply chain of the German rubber industry is therefore heavily dependent on the Asian economy. Secure long-term prices for German industry can therefore only be secured if these countries achieve political, social and economic stability. For this reason Ambelt ® supports the Montfort Youth Centre which is a Christian charity based in Malacca, Malaysia. This amenity offers young people a two-year training program including accommodation. It gives young people the opportunity to integrate into society and to improve their career and general prospects.
Contact
Ambelt® Förderbänder
Kreuztor 2
38126 Braunschweig
T. +49 (0) 531 609 440 211
F. +49 (0) 531 180 544 57
E. info@ambelt.de
Ambelt® catalogue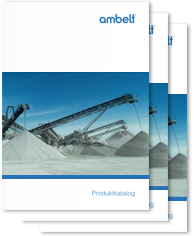 Download »